About The Artist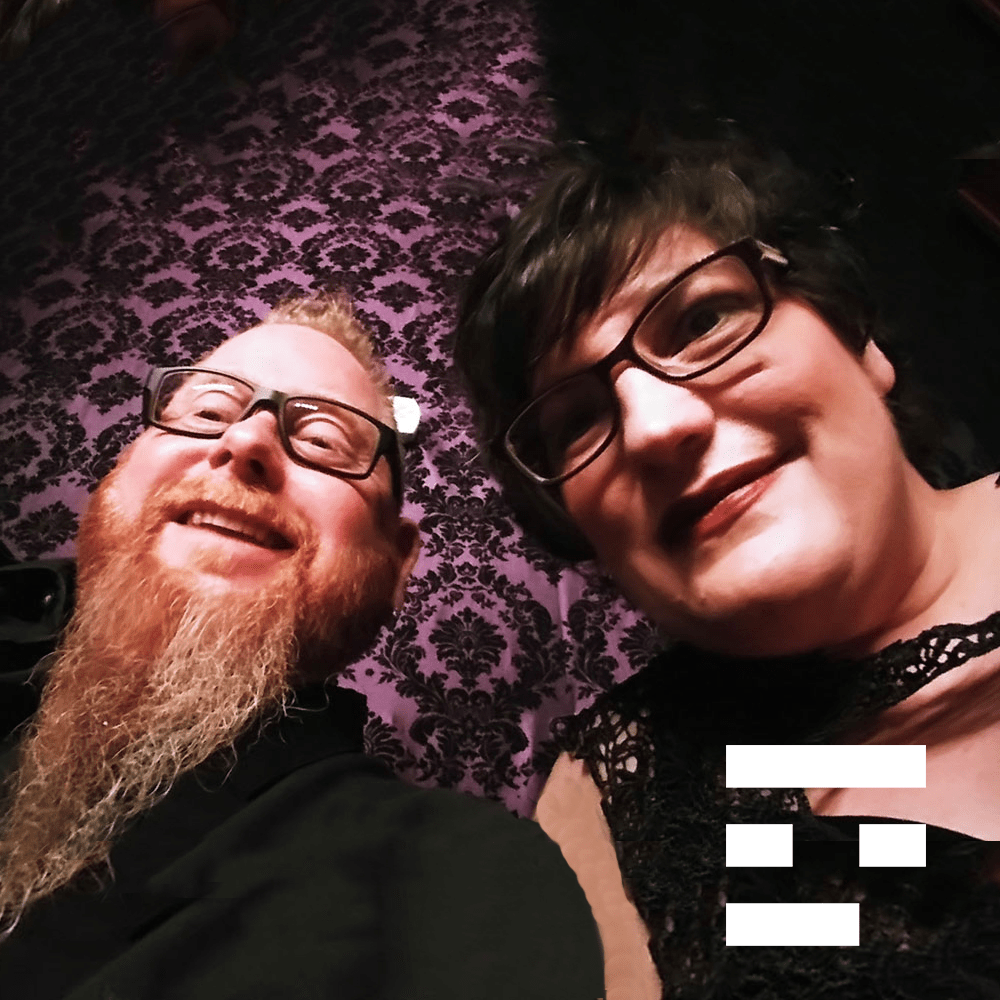 Eric C. Powell with music partner and wife Andrea Powell are an award-winning indie synthpop synthwave electronic music artist featured on BBC Introducing and named 2nd place for Best Electro Act in the 2018 WigWam Online Music Awards. Eric's writing and production reflect his signature catchy synth tracks with strong vocals and penetrating lyrics to challenge any listener and delight synth enthusiasts.
Founders of the early 90s synth band Turning Keys who supported such acts as A Flock of Seagulls, Depeche Mode, and Missing Persons, Eric and Andrea returned to the electronic music scene with a new album Back to Life in 2016. They have since been fortunate to catch the ear of retro synth and synthwave audiences while growing their fanbase in the UK, Germany, US, Canada, and abroad.
You can catch Eric and Andrea LIVE with Artefaktor Live 4 this Spring 2020. They will be sharing the stage with the best indie electronic artists in London on April 25, Berlin on May 2, and Copenhagen on May 9. Tickets for all three shows are available now!
Current Releases
Shattered Glass is a smooth downtempo synthwave tune collaboration releasing to all major platforms on February 14, 2020. Cowritten together, Andrea provides the lead vocals with Eric on backing vocals and synths for this track. Also featured are the guitar stylings of Stereo in Solo, the veteran synth artist and musician hailing from France. He is known for his smash indie hit "Flowers on the Moon." Also included on the single is an exclusive Andrik Arkane remix of the track. The upbeat dance remix track features driving arpeggio bass lines and a hint of vocoder.
The Welcome to Synthtopia single was released in December 2019. A surprise release, the release is a chill and energetic departure from their usual, but still features signature synth hooks, flowing pads, and retro arpeggios. You'll hear a musical vocoder soundscape interspersed with lovely vocalizations from Andrea Powell.
The awaited True album was released in September 2019 on all digital platforms with a special limited edition physical CD available only on Bandcamp. True features four hit singles and adds five outstanding new tracks like Waiting for the Time, How I Feel, Sunshine, and But Not Tonight—each receiving positive reviews and airplay in the UK, EU, Canada, US, and abroad. True also received Best Dance Album recognition from the Clouzine International Electronic Music Awards in Fall 2019.
TRUE REMIXED ALBUM (Coming)
The True Remixed album is due for release in February 2020 and already available for preorder. It features 15 new remixes of songs from Eric C. Powell's True album. There are original reimagined and remixed versions of tracks from Parralox, Nature of Wires, Fused, People Theatre, Andrik Arkane, Graflex, Synesthete, LorD and Master, screamershock, Auralux (Jonah Walton from Tyton Project), and two bonus alternate versions from Eric C. Powell.
Two tracks were already released for radio airplay as a preview of the remix album. These include The Andrik Arkane remix of True. Andrik skillfully retains vocal and melodic elements of the original but gives the track a distinct and unique personality. It spent nearly four weeks at number one on the LRdR Radio Top 50 chart.
The Synesthete remix of Need A Place featuring Andrea Powell on vocals and as songwriter was also well received spending nearly 3 weeks in the top 10 at LRdR Radio. Synesthete (pronounced SIN-IS-THEET) is a prolific artist and remixer with a number of titles to his name. He artfully blends rock, electronica, dubstep, synth rock and other genres for a new take on the well-received original single.
PREVIOUS RELEASES
Eric released his first solo album in years, shortly after moving to Austin, Texas USA. Known as "the live music capital of the world," Austin is also home to a thriving synthwave, industrial, and goth electronic music culture. This solo album Back to Life boasts songs with an electronic indie pop feel, and at the same time, reflects the influences of Eric's earlier songwriting.
In early 2018, Eric released his new single Noise Zombie, catching the attention of the synthwave and electronica scene. The song was written for the 2018 SynthMaster Track Contest winning the global 3rd place award.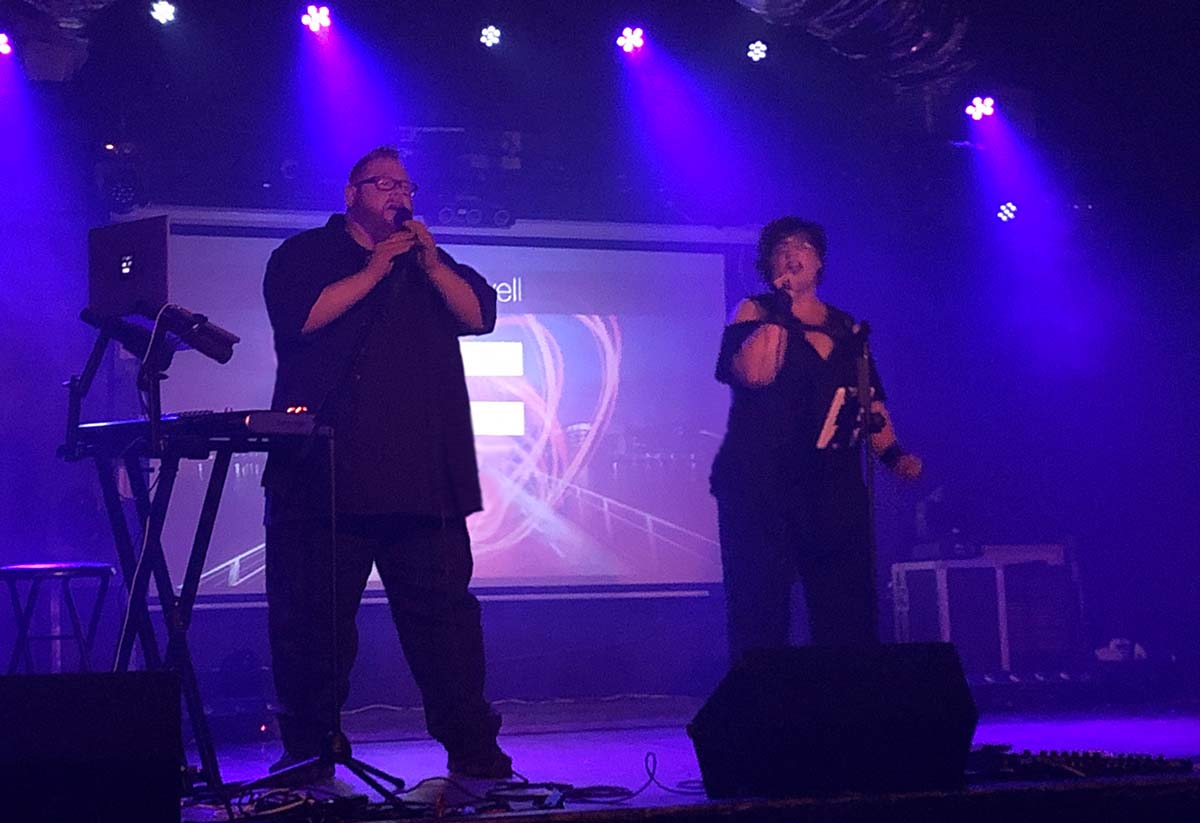 Released in May 2018 was DarwinMcD single collaboration entitled Click. The culmination of DarwinMcD's perfectly captured synthpop feel, mixed with Eric's catchy lyrics and vocal melody created an immediate buzz across synth-focused radio in the UK and Europe.
It was followed in September 18 with the release of Take It All Apart: Click Remixed, a new remix E.P. including 8 distinctive and engaging versions of the synthpop sensation Click. The E.P. features 6 breakout electronic artists and producers including Fused, Nature of Wires, and Andrik Arkane each with their own unique renditions of Click.
The single True, a synthwave-flavored love song with catchy synthpop leads and melodic vocals, was released in June 2018 as precursor to the upcoming album of the same name.
December wrapped up 2018 with a surprise holiday track. Two powerful, brooding synthpop renditions of the ancient carol O Come Emmanuel usually offered for free download during the holiday season.
January 2019 started strong with Need a Place. Receiving considerable radio airplay and regcognized as Best Song Composition in Clouzine's 2019 International Electronic Music Awards, the 3-track single features the lovely Andrea Powell as cowriter and lead vocalist. Need a Place is a danceable delight with a synthpop synthwave vibe and catchy, memorable melody.
Get In Touch
Please follow Eric and Andrea's music on social media today and stay up-to-date with the latest new music and happenings. And of course, we encourage you to stream the music. If you like what you hear, please purchase from Bandcamp, our preferred store. Or you can find our music all all platforms inluding Apple Music, Google Music, Amazon, and your other favorite outlets.